Trail & Fell Running Courses Overview
The health benefits of running are well known. If you would rather run through the woods, smell the flowers and listen to the birds than dodge traffic and inhale fumes as you pound the pavements then you will understand the growing popularity of trail and fell running. If you would like to learn some more about the skills to tackle trails or fells safely by day or night then you have found the right place.
Our Tarmac to Trail course opens the door to the thousands of miles of fabulous British countryside. We look at not just the running skills, but also navigation and other safety aspects so that you are confident to head out into the woods and moors leaving the traffic behind.
If you are already hitting the trails but need a bit of a boost to give you the confidence to take on steeper terrain or head off away from the paths on your own fell running adventure then checkout our Trail to Fell course.
If you want to take it steeper still then our Skyrunning course (run on request) will look at tackling the steep ups (and downs) and rocky ridges that make this branch of running so appealing to mountain goers.
We use the commonly accepted distinction that trail running is on paths and tracks and fell running goes off path. There is some overlap in the technical running skills, but it's a big difference between the two in navigation and general planning and safety. After all whilst it's great fun fell running you do get into danger quicker!
If the standard courses don't fit what you have in mind, just contact the office and we will help you make a plan. We offer a range of Challenge runs (or walks) and are more than happy to guide you around these.
Courses are delivered by friendly, highly qualified and experienced instructors who will create a supportive environment to guide you at your own pace in learning new skills. The courses are great for individuals or small groups who are looking to upskill themselves.
Our trail and fell running courses are run in conjunction with Peakrunners.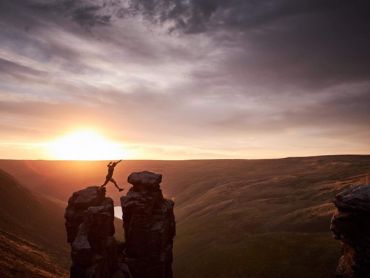 This two day course is for those who have started or want to start venturing off the tarmac. It mixes navigation skills with running skills so you can run on trails safely and efficiently. We also discuss how to choose and prepare for your first event/race.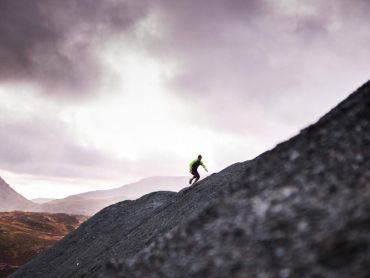 This two day course builds on the Tarmac to Trail Course and looks at the skills required for longer and steeper runs including navigation away from established paths. We also cover preparation for multi day events.
We can be hired to privately instruct these courses at a specific location or on a specific date to suit your requirements. Private guiding in summer is from £235 per day.  Simply contact the office to enquire.