Adventure Days and Camps
Prising youngsters away from their phones and inspiring a love of the outdoors and the confidence this brings is what our family adventures are all about.
We run bespoke family adventures for single or multiple days so all of the family can play together. Or, week long activity camps that are great for school holidays.
A family adventure day might be on the crags rock climbing, abseiling and weaselling or in the woods on zip lines and balance lines, den building or the great favourite of hot chocolate and roasted marshmallows.
You pick the date and together we design the adventure. The Family Adventure Days page will give you some fun ideas from a day of climbing, abseiling and weaselling to a Special Forces Adventure Weekend.
For young adventurers who crave a bit more independence our activity camps (some residential some not) are a great way to experience the many adventures the Peak District can offer.
These camps are great fun and can be run on a bespoke basis, in addition to the advertised dates. Just contact the office and we will help you make a plan.
As outdoor educators the children will be delighted we focus on fun. Parents might like to know that having fun also allows us to deliver quite a few Key Stage learning outcomes during the adventures.
Parents can also take reassurance that we hold an AALA licence and all instructors are not only fully qualified with in date first aid qualifications but also have huge amounts of experience. In short, you and your loved ones are in safe hands.
The fact we are highly qualified (a lot of Beyond the Edge work is training and assessing other instructors) and passionate about the outdoors means your loved ones get the full benefit out of each adventure. We don't waste time driving long distances because instructors are only qualified for a few specific venues. And, we don't have high ratios as we are focussed on inspiring a love of the outdoors not profit.
5 days of adrenaline and adventure for 10-14 year olds. Rock, climbing, abseiling, mini caving, zip lines, den building, Spy quests and more.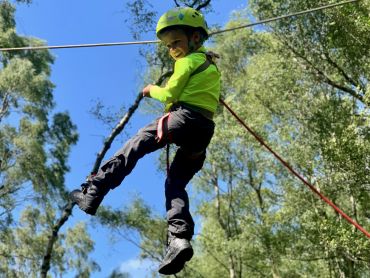 Family adventures for all ages that are memorable for all the right reasons. You choose the date, bring along an appetite for adventure and we do the rest. Guaranteed to put a smile on your face!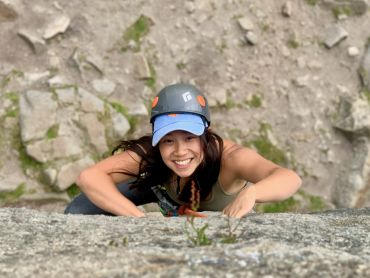 Climb by day, camp by night. 5 days of climbing under our expert guidance to learn skills and develop techniques in one of the worlds best climbing locations. For ages 13-17.
We can be hired to privately instruct these courses at a specific location or on a specific date to suit your requirements. Private guiding in summer is from £235 per day.  Simply contact the office to enquire.