Single Pitch Award [Rock Climbing Instructor from April 2018]
The Single Pitch Award which we run in the Peak District, is a nationally recognised award. It is administered by Mountain Training and covers the skills required to safely supervise groups in the single pitch crag environment and climbing walls. Beyond the Edge are one of the most experienced approved providers of the Single Pitch Award and run regular Single Pitch Award Training and Assessment courses in the Peak District. Importantly in our opinion, our courses are also fun and run in a friendly manner. We take great pride in the very high percentage of individuals who return for further courses.
From April 2018 the award is changing its name to Rock Climbing Instructor in alignment with the renaming of the other climbing awards administered by Mountain Training. The award is very similar but will have a three day training course. Assessment is almost identical to the SPA and candidates who hold SPA training need no conversion to be assessed under the new award name. Further syllabus details will be here when they become available.
The Peak District in addition to being very beautiful and stuffed full of amazing rock climbing is also highly accessible by public transport. It takes only two and a half hours from London to Grindleford (where we run our courses from) by train.
The Single Pitch Award is suitable for climbers who want to work with groups in the outdoor sector, schools or in the voluntary sector. It is also useful for individual climbers who want to expand their knowledge and become safer climbers, demonstrating good practice whilst climbing.
To be awarded the Single Pitch Award a candidate must first register with Mountain Training then, complete a training course and subsequently after a minimum period of six months consolidation, pass the separate assessment course. To register, you should have at least twelve months rock climbing experience and be at least eighteen years of age.
"Thank you for all your help today, I had a great SPA [Single Pitch Award] weekend and learn't lots". Mark, Derbyshire.
Training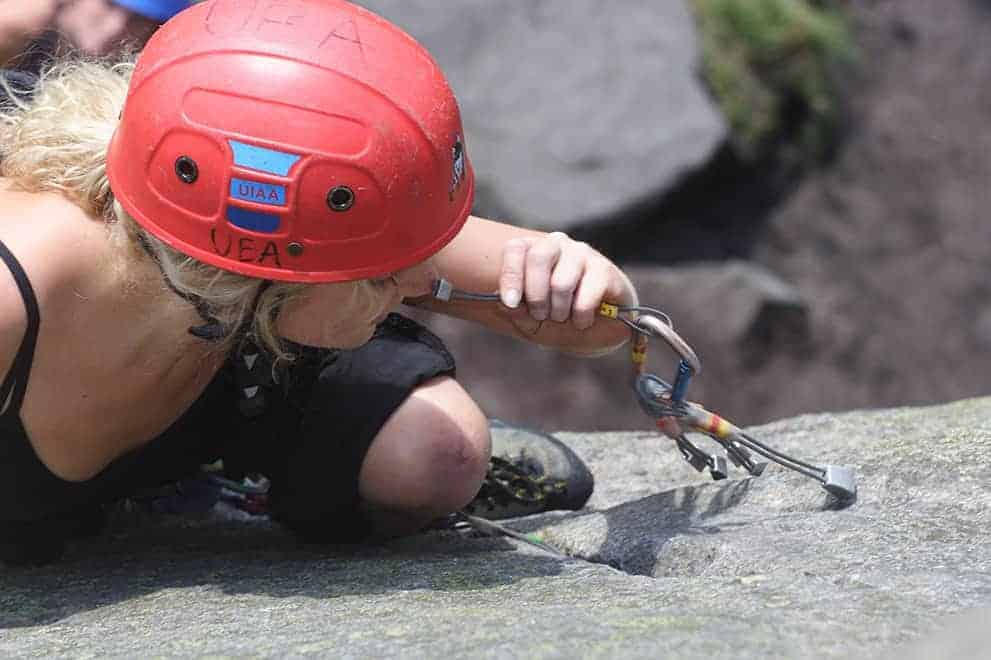 This 2 day course is packed with all the information from 30 years of teaching climbing. The days are full and include working on artificial climbing walls.
Assessment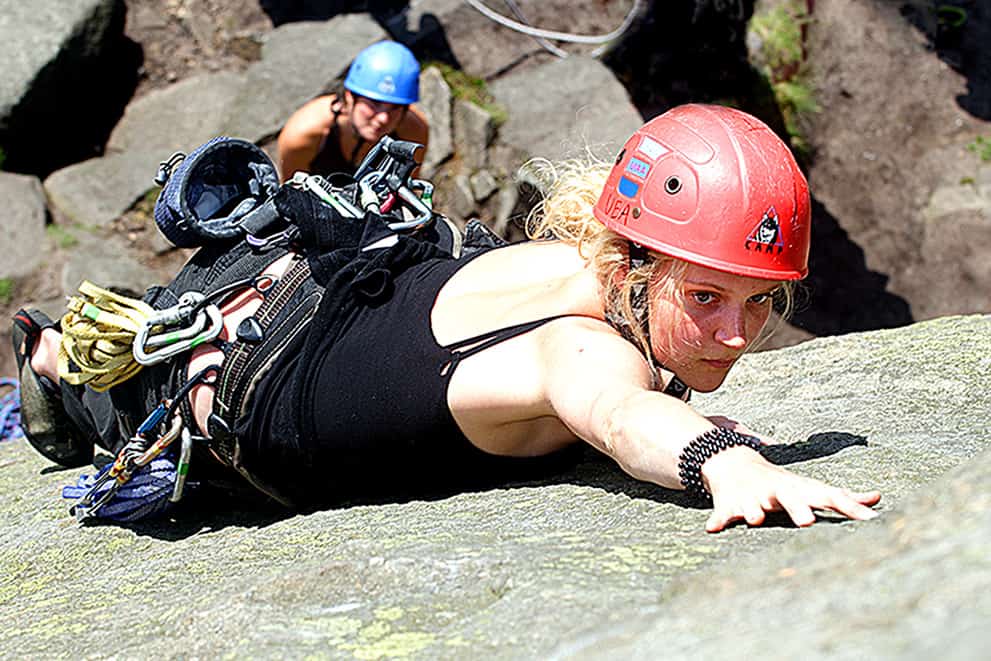 This two day assessment course assesses the competence of an individual to deliver safe and rewarding climbing and abseiling sessions as well as demonstrating safe personal climbing.
If you need a quick refresh on any aspect of the Single Pitch Award syllabus or a reassessment we would be delighted to help you out. Please contact us to discuss your requirements.
For groups of 4 or more climbers, bespoke Single Pitch Award training dates and locations can be arranged. For assessments the minimum is 2 climbers. Please contact the office for more information.